About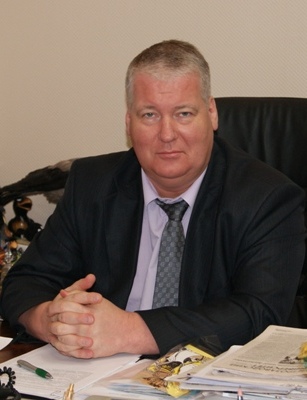 The PetrSU-Metso Automation Systems Center was founded in September, 2002 with the assistance of Metso Automation Inc (Finland) on the basis of Northern European Open University PetrSU and the department of applied mathematic and cybernetics of PetrSU. The main goal of the Center creation is rising of the efficiency of department work in accordance with customer enterprise and organization agreements.
On the photo — Rector of PetrSU, Professor, Doctor of technical sciences Voronin Anatoly Viktorovich
Web Portal has been started with a cloud services of production planning
opti-soft
News
17.02.2014
"VolgoGofroPack" Ltd starts using "cloud".
VolgoGofroPack" Ltd (Tolyatti, Samara reg.) starts using service for automation of corrugated packaging production planning.
04.02.2014
Software system "Sawmill" commissioned at "Solomensky Lesozavod" JSC.
Software system for optimal planning of sawmill operation was put into production on JSC "Solomenskiy Lesozavod". Using the system allowed to increase share of lumber by 1-2%, decrease wood consumption by 1-3% and reduce time for order fulfillment.
10.01.2014
Congratulations!
According to the order of the Ministry of education and science of Russian Federation ¹1025/íê director of PMASC Anton Shabaev was awarded the scientific degree of "associate professor". We congratulate Anton and wish him further achievements!
2013 [+]
2012 [+]
2011 [+]